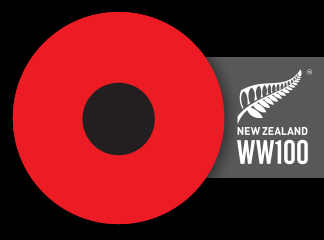 Last week I had to travel down to Lower Hutt. On the drive there and back I went through Wairarapa. It's become one of my favourite areas and drives on the way to Wellington and it was looking particularly pretty after recent rain across the region and a dusting of snow on the Tararua Ranges.
Maybe it's just because of the focus on this year's ANZAC Day being the 100th anniversary of the battle that would forge two countries' identities, but while driving through Wairarapa's smaller towns, like Carterton, Greytown and Featherston, I couldn't help but notice just how prominent war memorials were in these towns. I dare say they had all been given an attention-seekingly timely spruce-up, but they seemed more prominent than usual.
On the drive home I stopped and had a look at Carterton's memorial, noting the memorial's broken main column. I don't know if this was an actual structural break, but from an artistic point of view it would quite subtly and beautifully represent lives cut short, broken promises, or unachieved aspirations.
I also noted on the "Roll of Honour" where the same surnames appeared grouped together on a couple of occasions and couldn't help but feel for the Wairarapa families who lost multiple members – fathers, sons, brothers, cousins in places literally and geographically as far away from their Wairarapa homes as you could get and how devastating that must have been for those they left behind.
Whether it's the hundred year old architecture of the region that has been lovingly preserved, or the smaller, closer-knit communities that these Wairarapa towns seem to have, but you can easily get a feel for life there a century ago when so many of their menfolk went off on a "great adventure" "to fight for King and country" and "do their duty", from which many did not return.
In August last year young men, around the same age as those who went off to war a century ago, re-enacted the march from Masterton's town hall to the railway station and off to war that their ancestors took. It looked like quite a remarkable and emotional recreation.
Hindsight can be a wonderful and terrible thing.
We look back now on "The War to End All Wars" with mixed emotions – pride at how our forces performed and how the ANZAC identity was forged. Love and admiration for those who returned; Sorrow for those who didn't and Futility at the sheer number of lives lost, the level of destruction and the repetitiveness with which subsequent conflicts have arisen.
With modern communication and attitudes evolving, war is seen very differently nowadays. I would hope we never see scenes like those of 100 years ago being repeated again.
But memories are short.
War, like so many other things, has become a business and there are profits to be made, land and resources to acquire. Jingoism, intolerance and evil still abound.
Perhaps the best weapon we have to defend ourselves against these elements are these memorials across the country and our memories.