"2016 is the year I shall fart rainbows and poop unicorns!"
That was the first line of the first entry in my diary for last year.
As it turned out there were a few rainbows, the odd, rare unicorn and a fair bit of poop.
Speaking of equines and poop, 2016 started with HB Ratepayers being asked to look their Gift Horse (of the Year) in the mouth, while mucking out the event's financial stables.
In February I was feeling a little unloved and unappreciated as, even before #StuffMe merger hype and propaganda was ramping up, at least one of the proposed partners was proving they couldn't even credit the right person when taking the mickey out of another media organisation's portmanteau.
However, the power of social media showed that far more important people were listening to me when the Office of The Auditor General replied to I tweet I sent them over Hawke's Bay Regional Council's on-going Ruataniwha Water Storage Scheme fiasco.
Everything was plodding along happily until March came along and tried to wipe me off the face of the planet.
A month in Hawke's Bay and Wellington hospitals changed perspectives and gave me a lot of spare time to write what has been some of my best stuff.
Recovery and getting back into normal life meant not much time for writing posts.
The recent upheavals could have been the reason for some retrospective maudlin in June and lack of self confidence and loss of direction in August.
But Mediaworks scrapping what I still consider one of the finest and longest-running television shows EVER could not go unchastised in June.
Health issues and uncertain immediate future scuppered any plans I may have had to run for Napier City Council this term.
But there were other, more concerning democratic issues clouding those hopes too.
My concerns actually made the local paper just before the election and did effect some change. Though the biggest concern I had – the "gagging" Code of Conduct still remains.
In September, after months of what I and many others considered Napier's 60+ year old skating club getting some unfair treatment from Napier City Council, I wrote another piece that proved very popular and once again featured in the local paper.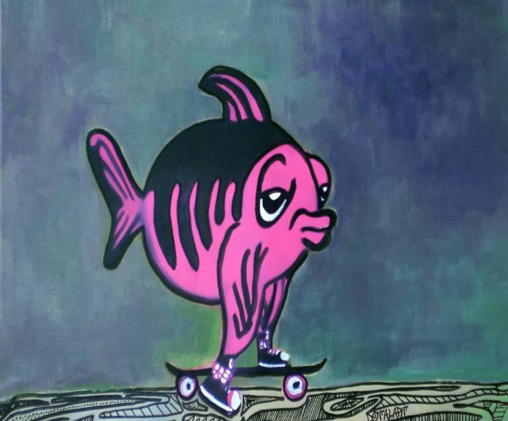 Ultimately, though, the skate club's facility is long since demolished. The club has not been reimbursed and the errors it had put upon it are unresolved.
Those posts and their other printed pieces received a lot of attention, however, which was very welcome. Because it showed that local people STILL care very deeply about local news and issues – Something media networks and #StuffMe proponents still seem utterly oblivious to.
Those local concerns, this time over Hawke's Bay Regional Councillors' behaviour and the debt the organisation was set to burden all its ratepayers with for the benefit of a few in the Ruataniwha area, did at least see some positive local government change, with the balance of power tipping from pro-dam to anti-dam in this year's elections.
I finally got my cool cyborg parts in October and we closed out the year with our traditional "Twelve Days of Christmas Deliciousness" menu review.
I would love to say I helped democracy and righted wrongs this year, but that wasn't the case. I helped shed light on what I considered were problems and wrongdoings, but those issues STILL exist.
That's a real disappointment.
Though, given the interruption my life had in March-May, I guess it wasn't a bad run for the rest of the year.
And, as I've written many times this year already: "There's always someone out there worse off than you".
There is still 2017 (and hopefully many more years) to come to get some good achieved and points on the board.
Now, does anyone know of a good unicorn dealer in Hawke's Bay?